From May 20th, Choco-Cro with Hungarian 100% plum jam has started to sell at Saint Marc Cafes. Plum jam with an elegant aroma and sour-sweet taste and bitter taste chocolate make a great match!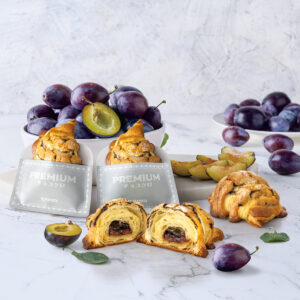 Hungarian plum, which is grown in a climate unique to Hungary and full of nutrition, has slightly sour-sweet taste and rich in vitamins A, B, E. It has also many health and beauty benefits for our body, such as improving indigestion.
Hope you try and taste it at coffee break or a moment with friends!