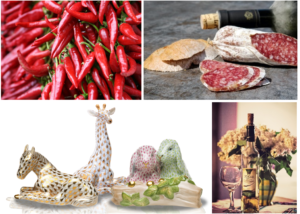 Hungary – the heart of Europe, with not only massive architectural building and romantic scenes, but also its proud of products with excellent quality such as:
• Famous wines – Tokaji Aszú – the king of wines.
• Paprika – special spice of Hungary.
• Herend porcelain – unique porcelain with a history of hundreds of years.
• Dry sausage/salami.
• Traditional spas and thermal baths.